Fast Injection Method – No Operational Closure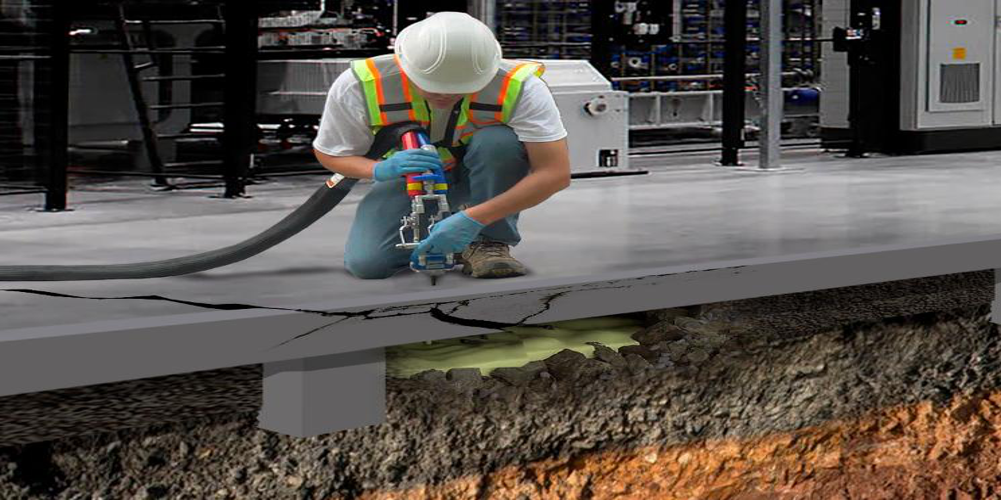 Using a geopolymer solution is far quicker than any other method of reinstating a slab. If needed, Groundtek teams can be on your site within days to relevel the concrete slab and perimeter walls if required.
There is no requirement to remove anything from the site, all machinery, loaded racks stay in their place. We inject material beneath the slab to compress existing sub-base, fill voids and lift the existing slab back into place.
In the vast majority of cases, the slab has not failed, the sub-base will have been compromised, this means the slab drops and needs to be releveled. Other options such can be unnecessary and take weeks or months amounting to enormous disruption to operations.
A sunken slab can be a major issue for an operating business. It may result in having to fence off areas, while equipment such as automated forklifts may not work correctly. In the worst case, the sunken areas can become a real health and safety risk for employees.
How do we resolve subsidence in just 2 days?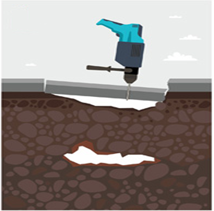 OUR EXPERTS DRILL HOLES IN THE AFFECTED AREA
At just 16mm they're typically the size of a 10p and often we don't even need internal access.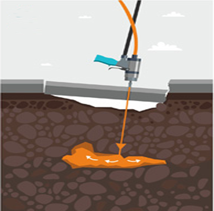 WE INJECT A SPECIAL GEOPOLYMER RESIN
In a quick and easy process we inject a special geopolymer that will expand and harden to support the property.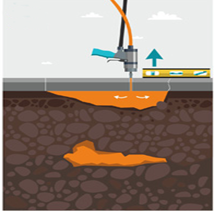 THE RESIN INSTANTLY HARDENS LIKE CONCRETE
Within just 15 minutes the geopolymer has expanded to fill any voids and stabilise the ground and is already 90% cured.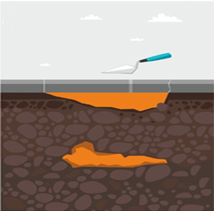 THE PROPERTY CAN BE LIFTED AND FOUNDATIONS STABILISED
You'll see the results instantly. Often cracks disappear and doors unstick as we raise the property.
Solution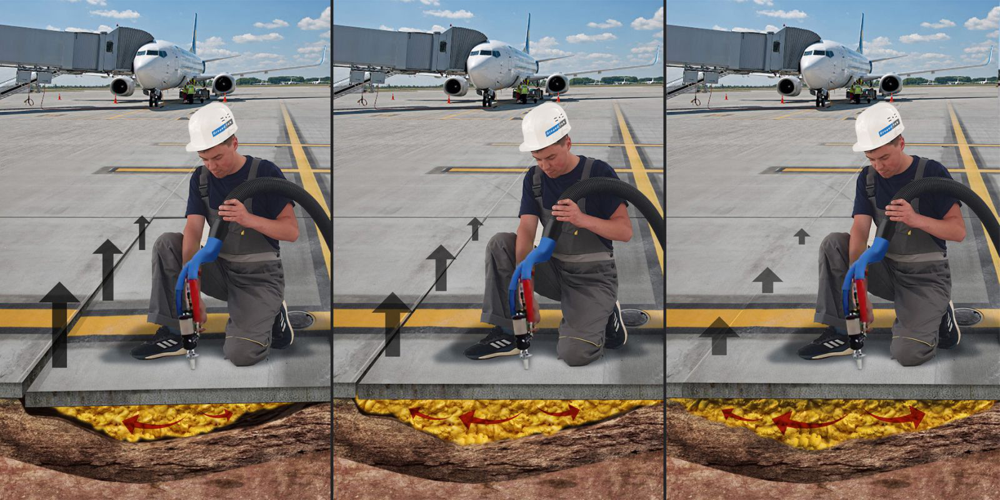 The Groundtek re-leveling process provides a fast, accurate and cost-effective remedial solution for subsidence or settlement stabilisation and, where possible, re-levels sunken concrete slabs.
We use a special geo-polymer resin that is designed to re-level your surface in a quick and non-disruptive manner. The resin is injected into the ground through small holes and expands below ground to lift the sunken floor. It follows the path of least resistance until all space is filled and the soil is suitable compacted enough to bear the load of the structure above and begin raising it up.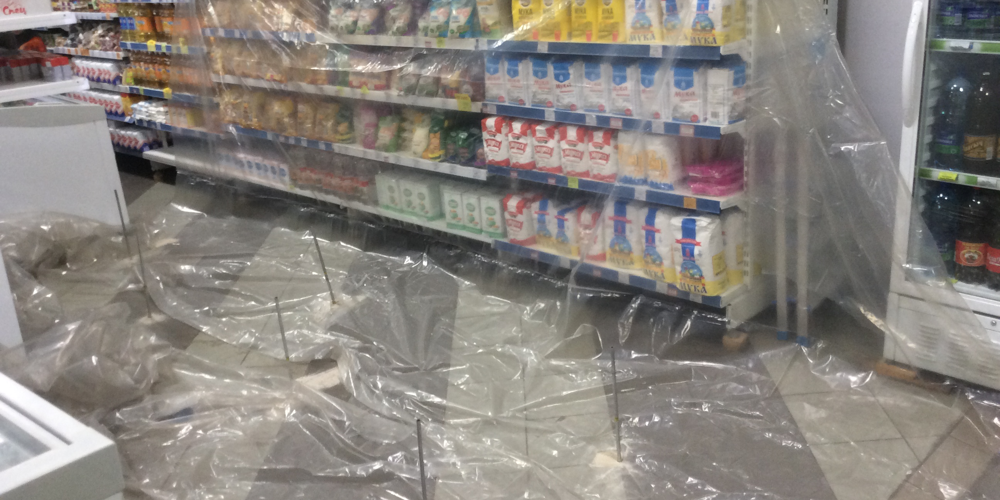 Due to the fast setting time of the geo-polymer material, re-leveling offers distinct advantages over other remediation methods. Groundtek re-leveling is faster and less disruptive than piling or underpinning. Piling and underpinning require invasive excavation using heavy machinery that's loud and disruptive to the site occupants. In most cases that Groundtek deals with, customers can continue their normal operations during remediation works and the area being treated can be recommissioned for use within minutes of the works being completed.
This makes it perfect for sites that see a lot of use and for businesses that need the site to continue functioning. We pride ourselves on our convenient service that aims to fix your problem with as little disruption to you as possible. Our team is trained to work with clients, to configure the most convenient schedule for them – for example, we'll often work at night when the site doesn't need to be in use.
upgrade Boost Construction
If you want more information about Groundtek and our services, or if you are wondering if our solutions could be the right solution for your object, fill out the contact form and one of our experts will be in contact with you.
STRENGTHENING OF THE FOUNDATION OF A HISTORICAL BUILDING
STRENGTHENING OF THE FOUNDATION OF A HI…
The administrative center of the Belarusian Orthodox Church, which is…
HOME CORNER STABILIZATION
HOME CORNER STABILIZATION
After investigation of the residential building, week soil was found…