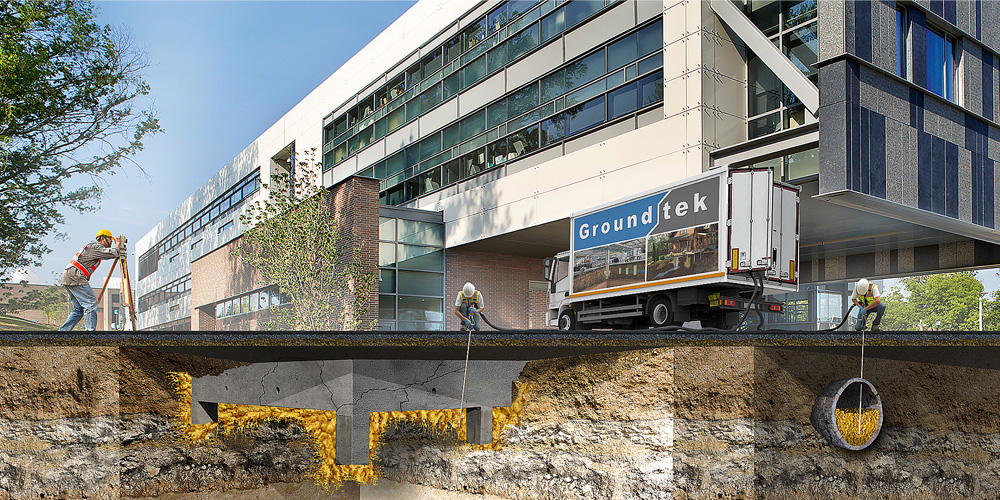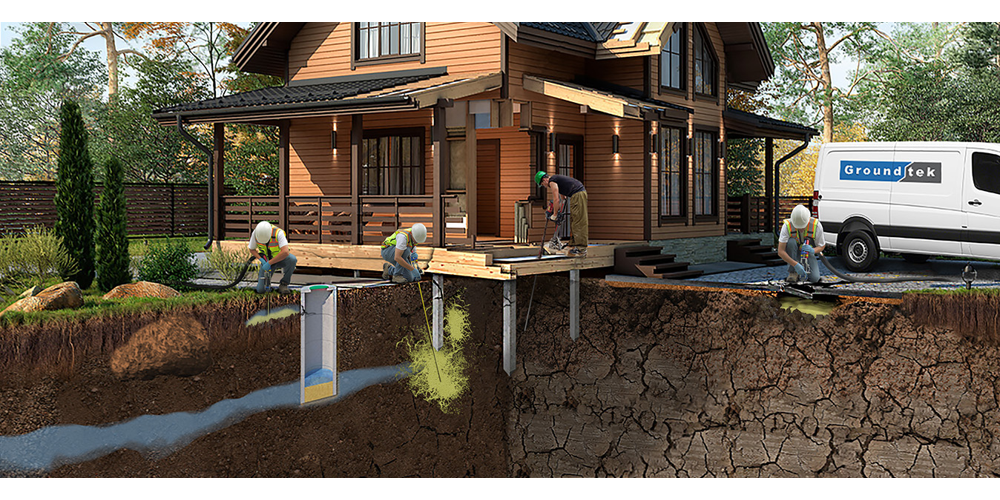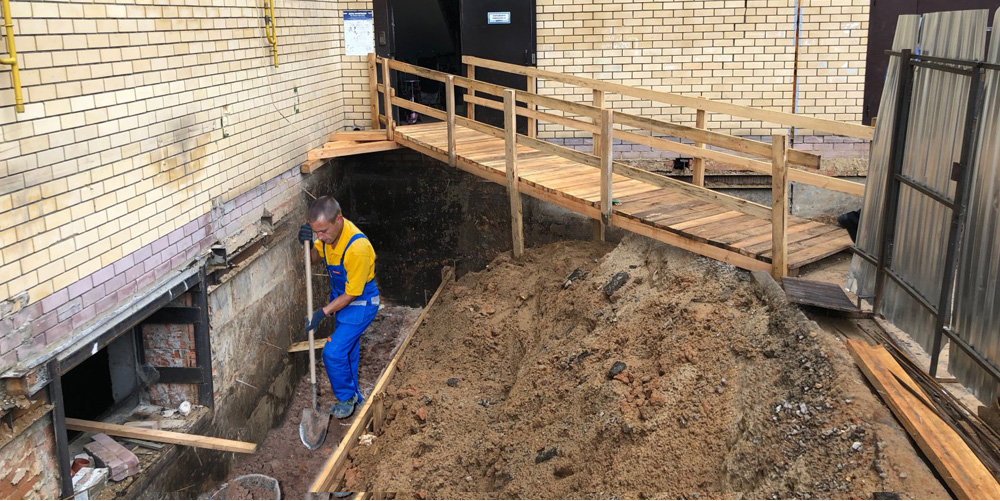 Views 1422
Strengthen damaged or weakened retaining walls on construction sites
Since construction companies and developers seek to dispose of each square centimeter of the Earth when planning new projects, then retaining walls and similar designs are becoming an increasing part of construction work. Indeed, many projects have increasingly high retaining walls to maximize profits as a result of designing and implementing the construction of an object. As the height of the retaining wall increases, potential risks in the direction of damage and destruction increase. This question may jeopardize the lives of people and subjected to adjacent facilities to significant damage.
The higher the wall, the more likely it is that everything can go wrong, and problems can exacerbate if engineering networks (gas, electricity or water pipes) are affected. Drainage is also important, because it carries pending risks that can not be noticed right away. If water can not exit the wall from the retained area, it creates a pressure that can increase the lateral load of the wall from 800 kg to 1800 kg per meter (based on a comparison of the lateral load of incoherent unsaturated soils against incoherent saturated). This can create an extremely dangerous situation.
Emergency situations for restoring the stability of the site requires rapid intervention and operational measures. This process can often require significant earthworks, but in situations where time is crucial, traditional filling and aggregate materials, such as concrete, can be contraindicated to use, especially if the problem zone is in charge or is on a cool slope. This is the very case where solutions Граундтек can help engineers and builders when there is a need to restore the functioning of the wall, while maintaining its structural integrity or strength.
Materials Граундтек, available in permeable or impenetrable form, serve in order to adapt to specific conditions for a particular place, and are ideal as a solution for walls during construction or after the new wall has been erected. The resins form a stabilizing unit without disrupting or redirecting natural aqueous streams and, thanks to light weight, reduces the pressure on the wall relatively with heavier grainy fillers or concrete. During and after injection, materials maintain heavy loads and vibrations, including large equipment and motor vehicles, which allows not to linger and continue construction work, in parallel with the implementation of the project Граундтек.
Material compositions are selected individually for the task and can be very fluid or the opposite is very viscous. Everyone is an ecologically inert material, does not require water, unlike traditional cement fillers, and is extremely economical. Sampling and compression tests conducted by European standards confirm that the permeability of materials may be in the range from 0.53 cm to 0.087 cm per second and at the same time have compressive strength from 0.5 to 6 MPa after curing. These parameters are designed when developing a solution and selection of material. Resin Граундтек, designed for a specific task, provides an immediate solution to stabilize a partially collapsed retaining wall or, where there is a need to increase the strength of the soil, to enhance the retaining wall.
Граундтек is the innovation "two in one", which provides both improved soil and alignment.When introduced into the retaining walls, the resin components are mixed and expanding, strengthening and maintaining wall supports without the need for any dismantling or excavation.The hardened material can also be used as a backfill or as a filler material to help protect and enhance the wall.
In the case of suspicion or started destruction of the retaining wall, our team of engineers can estimate the individual requirements of the object and develop a quick and economical solution.